Secure File Transfer
The GlobalCollect platform provides you with an SFT directory on our server, from which you can retrieve your operational and financial reports. This is also the case in the test environment.
How to retrieve your reports
To retrieve your reports
Download and install WinSCP, a free, open source SFTP and FTP client for Windows. Its main function is the secure file transfer between a local and a remote computer.

For more information, visit http://winscp.net/eng/docs/introduction
Start WinSCP.
Log in with the credentials that your implementation manager provides.

Host name - sft.globalcollect.com
Port number - 22
User name - gcmerchant
Password - Your password
4. Click Login. You are logged in the WinSCP.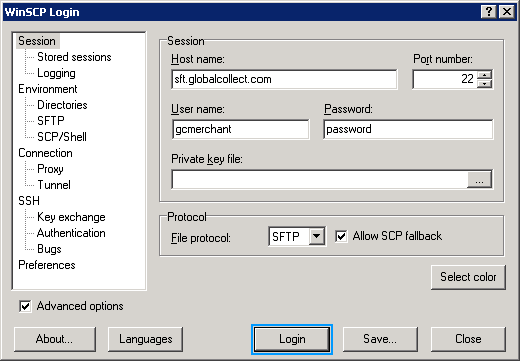 5. If you receive a warning that the server host key is not cached in the registry, click Yes. Your connection proceeds and the server host key is cached.

6. To find your files, go to the out folder.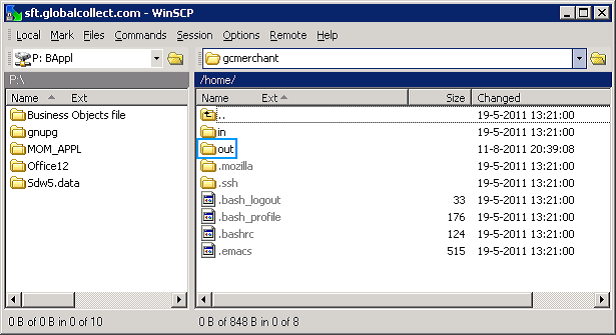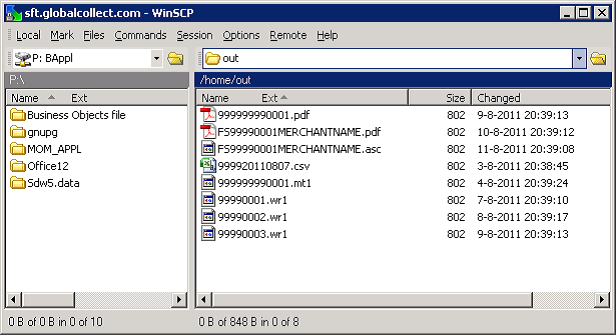 How to enable this service (boarding)
You will receive your SFT credentials as soon as you board with us.
---